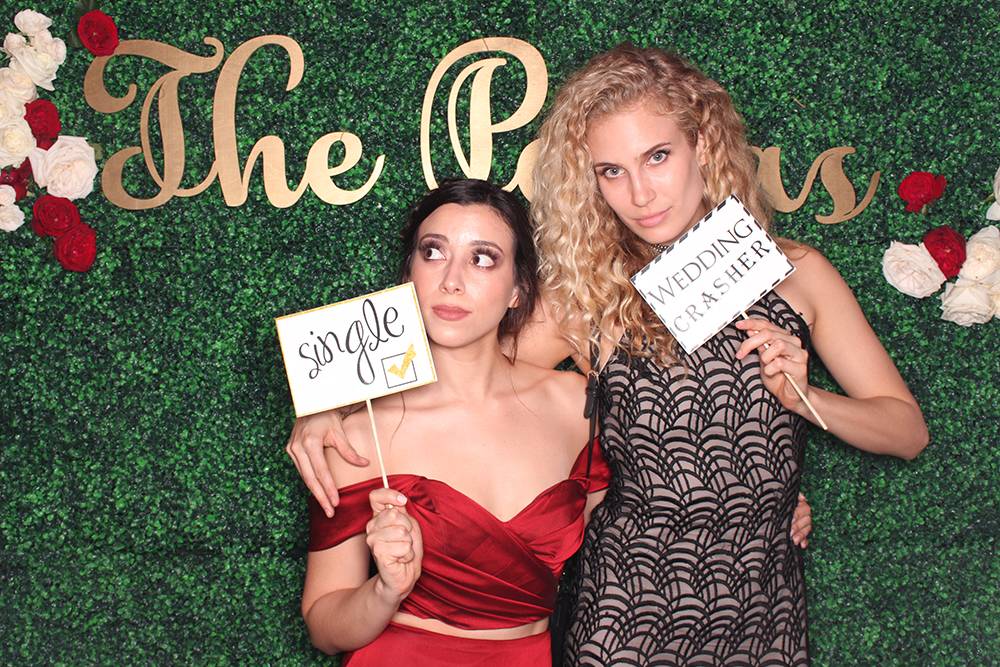 About Us
Proudly developed by Professional Photographers

Photo Booth Boutique was founded by Studio Andy Photography and has been perfected by a team of professional photographers, giving us an edge on quality lighting and prints. As visual artists, the aesthetic objective for our booths is simplicity and elegance in order to compliment all types of events. We pride ourselves in top of the line equipment and service to ensure your event is a success. Thank you for visiting us and we look forward to hearing from you!
We offer a wide variety of services to meet your event's specific needs! Below is a list of the services offered from all of our booths. If you have any questions in regards to a particular booth or service, please don't hesitate to reach us and we'll be happy to assist!
Want Prints?
Platinum Photo Booth
Features: *Newest* Elegant, Mirror Exterior
Lighting Photo Booth
Features: Modern, Height Adjustable
Retro Photo Booth
Features: Vintage Feel, Wood Exterior
Tower Photo Booth
Features: Classic, Largest Screen
Pop Up Studio
Features: Studio Set Up, High Res Printed Photos
No Prints, Just fun?
360 Video Booth
Features: Fully Branded Video
Selfie Photo Booth
Features: Choice of Photo, GIF or Boomerang
Mobile Selfie Booth
Features: Same as Selfie but mobile!
Pop Up Studio
Features: Studio Set Up, High Res Photos
Professional Event Photography
Features: Online Gallery, High Res Photos
"The photobooth was a hit at my wedding!!! The props were great, Andy and her assistant were extremely professional and everyone enjoyed it more than I could imagine! The photos were high quality and I will definitely be using her services again for future events."
"Thank you Andy for making this such an enjoyable experience! You literally held our hands and put together such a beautiful border for our photobooth! Our guests had a BLAST! So grateful to have been recommended to you!"
"Andy, you're so amazing. You went above and beyond for my wedding. I fought my husband and parents to have a photo booth at my wedding and they ended up enjoying the booth the most! I had so much fun! Thank you for everything!!!"
"Photo Booth Boutique was so awesome! They were at a corporate event I attended and it was an absolute BLAST! The props were hilarious and fun, there were so many to choose from. I will definitely use them for my next party/event. Hands down the best photo booth I have ever seen, very sleek!"
"I had an open photo booth for my Wedding on October 17, 2015 and it was a success! The Attendants were a lot of Fun and EVERYONE had a blast. The props were cool, and their equipments looked very chic. From Start to Finish, they were the best vendor we had!"
"We used Photobooth for my daughter's Quinceanera Party and it was the best thing we did. Everyone from the youngest to the oldest grandma enjoyed the photobooth. It was fun and they all got a copy of their own photo to take with them. The personalized photo's with my daughter's 15's info. was an added bonus. The staff is great and very friendly. Everyone told us later that it was their favorite part of the party! I highly recommend them for any event. It was a complete hit!"
"Photo booth boutique is the best! The photo booth is open, not in a big black box, which is why we went with them! It's white, elegant, and fit in perfectly with my wedding theme, and the pictures come out in seconds!! Andy and her assistant were so friendly and made it a pleasant experience from the beginning to the end. All my guest raved about how nice and friendly andy and her assistant were. All the pictures from the photo booth were put up on the website to view the next day! Thank you so much Andy! We will def be using your service again in the future!!"
"Amazing!!! I hired Photo Booth Boutique for my wedding and they were the best. Andy was attentive and helpful leading up to the event and made sure I got the photo layout I wanted. The day of the event I didnt have to worry about a thing. The staff was friendly and helpful and my guests loved the photo booth. I think my 4 year old nephew went about 100 times. The props were great and the sequin background perfect. Everyone really liked that it was open air so a ton of people could squeeze in. I would highly recommend Photo Booth Boutique."
RevoltTV
The Hyatt Hotel
Magnus Media
Nikki Beach
Smith & Wollensky
The Westin Colonnade
Four Seasons Hotel Brickell
Villa Woodbine
The Cruz Building
Dadeland Mariott
DoubleTree Biscayne
Miami Mariott
Komodo Brickell
One Miami Downtown
Coral Gables Country Club
UM Alumni Center
Rusty Pelican
The Kampong
The Hall Hotel
Trump National Doral
Coral Gables Hyatt
SLS Hotel South Beach
Cutler Cay Club House
Glamour Banquet Hall
Grand Bay Club Key Biscayne
The Caribbean Resort Islamorada

Alcatel
Time Out Magazine
Viacom
Ciroc
Twix
LaCroix
The Palms Hotel
Atlantic Bay Resort Florida Keys
Cocoplum Clubhouse
Coral Gables Womens Club
Mutiny Hotel
Epic Hotel
The Temple House
Maps Production Backlot
Icon South Beach
Icon Brickell
Crown Plaza
The Ritz-Carlton Coconut Grove
Olga's Reception Hall
Hilton Marina Ft. Lauderdale
Grande Oakes Golf Club
Tropical Audubon Society Park
Eden Ballroom
La Jolla Ballroom
1800 Club Condominium
Hialeah Park Race Track
FIU Graham Center
Florida International University
Paramount Bay Condos
Bath Club
Jungle Island
Fontainebleau Miami Beach
Oasis Banquet Hall
City of Coral Gables
Mercury Marine
Blue Diamond Condos
Somerset Academy
Miami Arts Charter
Tervis
GIPA Gala
Nordstrom
Nautilus Middle School
Nicklaus Children's Hospital
Taste of Sobe
Pulse Art Basel
Florida East Coast Industries
Ticket Clinic
Fuddruckers
Whisk Gourmet
VSPOne
UBS International